Finishing
Titles and decoration
Further refinements would include gold stamping the title on the spine and adding cover decorations.
Gold stamping and tooling look really nice. Unfortunately, I haven't found an inexpensive way to do hot stamping. There are small hot stamping presses for sale on eBay, but the big problem is the fonts: They are hard to find and expensive to buy.
It would be ideal to generate titles and decorations on the computer and somehow get them onto the book in gold. After a few years of trial and error, I have worked out a process that looks pretty good. It's a long drawn-out ordeal, but the equipment is inexpensive. You can read all about it here.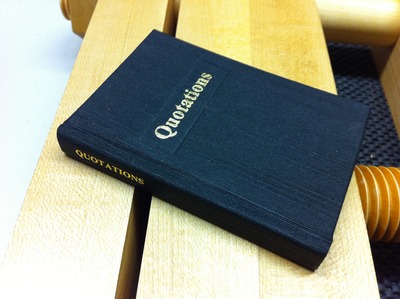 Book with gold lettering
Dust jackets
If you don't want to mess with making gold titles, you can print a simple dust jacket. I used the free program OpenOffice Draw to create this example: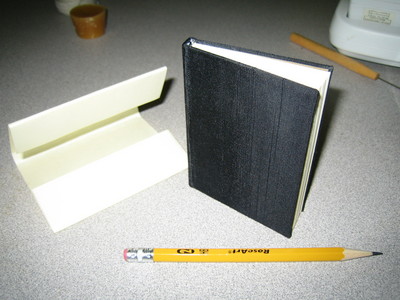 Dust jacket folding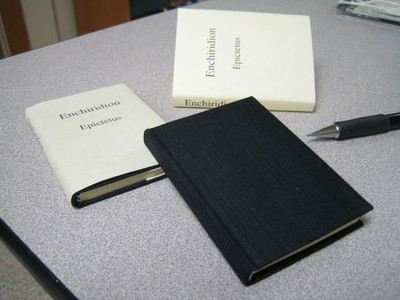 Results
Back: Lining the boards
Top: Bookbinding