Gack sounds and animation
Unfortunately, I don't own one of those nifty little digital movie cameras. But you can hear the Gack in operation and also see an animation of the cutting process.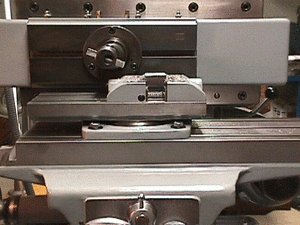 Gack animation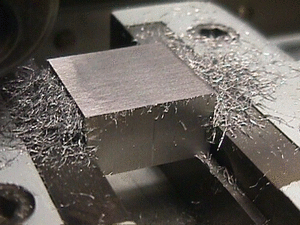 Result
When all the rods, brakes, hooks, and bumpers are correctly adjusted, your machine will make happy Gack sounds!
Short stroke, slow speed.
Short stroke, high speed.
Long stroke, slow speed.
Cutting, medium speed.

Near the end of the first sound clip, I engaged the automatic feed. It adds a pleasant tic-tock sound.
In the last clip, you hear a cut being made at medium speed. There is no "clippity clop" sound because I lowered the grab hook out of the way. When the cut has plenty of room for over-travel, the brake will rotate the tool out of the way quickly enough. It's best to use the grab-hook only when shaping a radius at the end of the stroke. This prevents unnecessary wear on the hook and collar.
The "swish" part of the cycle is the sound of metal being planed away. It sounds the same as a woodworker's plane passing over the edge of a board!
UPDATE: I got a camera that makes short video clips.
Here are samples:
Cutting
Automatic feed
Slide rod
Bull gear
Internals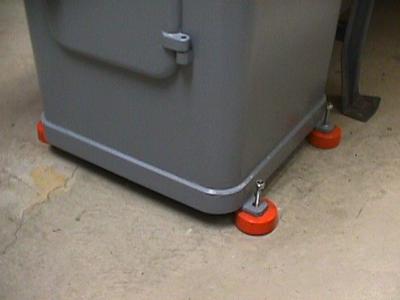 Orange Gack-feet with vibration damping pads
I was expecting the Gack to bounce around the room when I ran it for the first time at high speed. Surprisingly, there is very little vibration. Something about the way the mass of the slide rod and ram interact limits the transfer of momentum to the base.